就在今日
4
月
2
日
12
点,粤港澳大湾区虎门二桥项目正式通车!这一新的通道将为粤港澳大湾区互联互通打通新的动脉,助推大湾区经济的飞速发展。
(MACHER)
马赫接近开关传感器,电感接近开关长距离检测传感器,电容接近开关传感器,耐酸碱防盐雾型接近传感器首次大批量在跨江桥梁上的电控系统中使用,对污染物及有害化学液体泄漏排入江海进行检测及报警,为桥梁下的水域不受污染提供环保保障。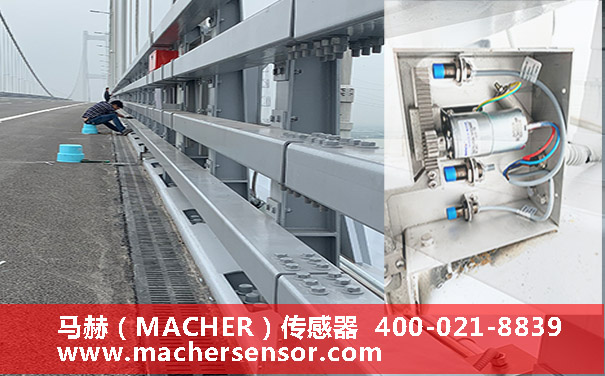 在施工期间,率先开发了完全具有自主知识产权的
"
中国特大桥梁第一代
BIM
建养一体化信息平台
"
,结合移动互联网、物联网、机器人等新技术,实现信息技术和工程建养技术的深度融合,让工程建设
"
智慧工地
"
和钢结构
"
智能制造
"
从构想变为现实。
虎门二桥项目两座超千米级特大跨度悬索桥同时建设属世界首次,超大型桥梁是一个时代、一个地区经济和技术实力的象征。虎门二桥项目主线均采用桥梁方式,设置跨江特大桥两座。
"
意义重要、规模宏大、技术复杂
"
是业内给予虎门二桥项目最显著的标签。
At 12 o'clock today, April 2, the second Humen Bridge project in Dawan District of Guangdong, Hong Kong and Macao was officially opened to traffic. This new channel will open up new arteries for the interconnection of Guangdong, Hong Kong and Macao, and promote the rapid development of the economy of the Great Bay Area.
Macher proximity switch sensor, inductance proximity switch long-distance detection sensor, capacitance proximity switch sensor, acid-alkali proximity sensor and salt-fog proximity sensor are first used in large quantities in the electric control system of river-crossing bridges. The leakage of pollutants and harmful chemical liquids into the river and sea is detected and alarmed, which provides environmental protection for the water area under bridges from pollution.
During the construction period, the first generation BIM construction and maintenance integrated information platform with independent intellectual property rights has been developed, which combines new technologies such as mobile internet, Internet of things and robots to realize the deep integration of information technology and engineering construction and maintenance technology, so as to make the "intelligent construction site" of engineering construction and "intelligent manufacturing" of steel structure from conception to reality.
It is the first time in the world that two super-long-span suspension bridges of the second Humen Bridge Project have been constructed at the same time. The super-large bridge is a symbol of the economic and technological strength of an era and a region. The main line of the second Humen Bridge project adopts the bridge mode, and two extra-large bridges across the river are set up. "Significant, large-scale, complex technology" is the most prominent label given to the second Humen Bridge project in the industry.